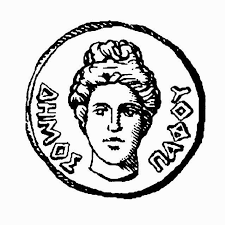 This year, ESCC Conference takes place in Paphos City
and more specifically at the Attikon Multicultural Space, Paphos.
The renovated building near the Palia Ilektriki Centre on Evagora Pallikarides Street, which was inaugurated in 2019 by the President of the Republic of Cyprus, Nikos Anastasiades, is the site of one of the oldest and most historic cinemas in the city. The Attikon cinema was founded during the Second World War in 1941-2 by Nikolaos Taliotis (1911-2012). In 2015, the Municipality of Paphos began the process of renovating and converting the old cinema into a multifaceted cultural and conference infrastructure.
Contact Info
Attikon Multicultural Space
Address: Evagora Pallikarides, Paphos, Cyprus
Telephone: +357 99 972121
Lat/Long: 34.7766918,32.4225483